Our Vendor Partners


Dr. Shun-I Chu established Zyxel Communications in 1989 with a mission to provide advanced, dependable, and forward-looking broadband access solutions to leading global Internet Service Providers (ISP). With more than three decades of networking expertise, this Taiwan-based company caters to diverse industries, including education, hospitality, small and large businesses, etc. Zyxel designs its products and services, keeping businesses' requirements in mind. The company specializes in developing security solutions that offer robust protection, perceptive analytics, and simplified data compliance. Zyxel leverages cloud technology to make network management uncomplicated and cost-effective. Additionally, the company offers flexible service and licensing solutions, enabling customers to pay as they expand while ensuring they receive precisely what they require.
Founded in 2004, Edgecore Networks Corporation is a wholly-owned subsidiary of Taiwan's Accton Technology Corporation, a prominent network ODM. The company provides wired and wireless networking products and solutions globally through channel partners and system integrators, catering to customers in the Data Center, Service Provider, Enterprise, and SMB segments. Edgecore Networks is at the forefront of open networking and offers an extensive range of products, including open Wi-Fi access points, PON OLT, packet optical transponders, and OCP-ACCEPTEDTM switches. These products provide a choice of NOS and SDN software for data center, telecommunications, and enterprise networks.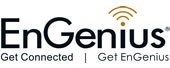 EnGenius, established in 1993, is a renowned global manufacturing brand of Senao Networks, Inc., headquartered in Taoyuan, Taiwan. The company is an expert in wireless communications and radio (RF) technology, focusing on creating "Long Range and Wireless" communication solutions. EnGenius develops versatile, feature-rich, business-class, and affordable wireless data products for home, small business, and enterprise use. The company's portfolio includes a complete range of award-winning devices designed to provide long-range, fast speeds, robust security, and ease-of-use. EnGenius' commitment to its legacy of pioneering wireless communication solutions is evident in its product line.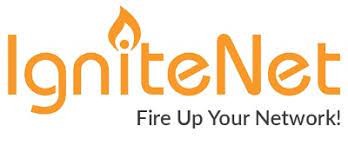 IgniteNet, founded in 2014, is a Taiwanese company that brings a fresh perspective to wireless and wired networks. The company's focus is on simplicity, ease of use, and performance, providing the most straightforward and cost-effective way for users to expand their network. IgniteNet caters to a broad spectrum of networking requirements, from setting up an enterprise network in a corporate environment to deploying an outdoor wireless broadband network. IgniteNet's equipment is powered by the IgniteNet Cloud, a robust platform that offers easy, powerful, and affordable cloud-managed WiFi solutions.
KTI Networks, also known as Katron Technologies Inc., was founded in 1983, and has been focused on developing, manufacturing, and marketing network products since 1988. The Taiwanese company has established a global presence by marketing its own brand of networking products in various regions, such as Europe, Asia, Oceania, Africa, the Middle East, North America, and South America. KTI Networks also offers customized design and production services for special applications and projects on request.
Micronet is a global provider of advanced networking solutions for Enterprise, SME, ISP, and SOHO, developing and manufacturing products since 1992. Over the years, the company has delivered tens of millions of connections worldwide, showcasing its expertise and commitment to innovation. Micronet's product portfolio specializes in network infrastructure solutions, including Ethernet of copper and fiber, Wireless LAN, ADSL, VDSL, and System Management product lines.
Netsys, a Taiwan-based company, was founded in June 1999 with a strong emphasis on research and development of network connectivity solutions. Its product line includes LAN Extender, VDSL2 CO/CPE Routers, IP DSLAMs, Industrial LAN Extender, EOC, Media Converter, IP Surveillance, Fiber Transceiver, and other related products. With its commitment to providing high-quality products, Netsys has gained popularity and a loyal customer base worldwide. The company continues to innovate and develop new products to meet the evolving demands of the networking industry.

DigiPower was established in 1999 with a primary focus on designing and manufacturing power products for OEM/ODM customers. Over time, the company has evolved into a leading rack PDU manufacturer in Taiwan, with a specialization in data center-related products and accessories. These include Rack PDU, Intelligent PDU, and IP power meter, among others.

PheeNet, founded in 1989, is a top provider of networking solutions that specializes in Wireless Backhaul Solution for SMB, Enterprise, ISP/WISP, and Telecom industry. Based in Taiwan, PheeNet offers a broad range of highly integrated, feature-rich Wireless Backhaul Solutions, including NLOS Ethernet Radio, Licensed Band Ethernet Radio, Long Range & High Capacity TDMA or FDD, STM-1, PDH, IEEE802.11abgn. The company is an ISO9001:2000-certified business and has maintained this certification for seven consecutive years, underscoring their ongoing commitment to delivering the best networking solutions and service.
SMC Networks, established in 1971, is a renowned global manufacturer, developer and designer of networking solutions for home, Small-and-Medium Businesses (SMBs), and Enterprise environments. It is headquartered in the United States and has a global presence throughout America, Europe, Africa, Asia, and Australia. Accton Technology Corporation acquired SMC in 1997 and since then, the two companies have combined their strengths to provide high-quality networking solutions. By leveraging SMC's core expertise in engineering and marketing, and Accton's proficiency in optimizing silicon designs and manufacturing processes, SMC continues to lead the way in the network-centric technology environment, delivering cutting-edge and superior quality networking products.

4ipnet, Inc. is a prominent global supplier of networking equipment, offering dependable, secure, and easily controllable wireless access solutions. With a focus on delivering superior performance and high reliability at an affordable cost, 4ipnet offers a comprehensive range of products and essential applications that provide reliability and effective management for intricate wireless networks. Their WLAN infrastructure portfolio includes a variety of solutions for diverse network operating environments, catering to the requirements of Enterprises, ISPs, SMBs, and Home Offices.
CGS Tower Networks specializes in providing advanced network visibility solutions to enhance cyber security, big data analytics, and monitoring tools while reducing costs and complexities. Our solutions are designed to optimize the tool layer by providing full network visibility, eliminating bottlenecks, and ensuring maximum performance and benefits.
To explore new opportunities and expand your business, please contact us at 1300-725-323 or fill out the enquiry form below this page or email to sales@endy.com.au. Our value-added support team is dedicated to enhancing your business. We are eager to discuss how we can assist you in achieving your objectives.